for endurance sports.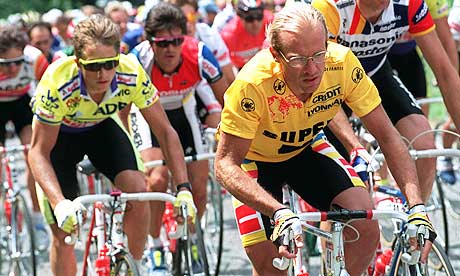 Photo: AFP
The 40th Western States 100 should be fun to follow via twitter.The mega stacked men's field and expected triple digit temps should keep things interesting right to the finish. My pick is defending champion Timothy Olson ftw, but I would also love to see one of the masters like Mike Morton or Karl Meltzer reel in the young guns toward the end.
In contrast, a lot of the pre- Tour commentary has a air of determinism about it. Its Fromme or its Contador, according to more than few "experts". That makes me want to see some dark horse come in and win it, and it does seem that the first few stages on Corsica have the potential to mix things up. Whatever happens, I'll be watching it more for the breathtaking scenery than anything else.